Semi-Personal Fitness Classes
MORNINGS 5:30AM, 6:30 AM, AND NOON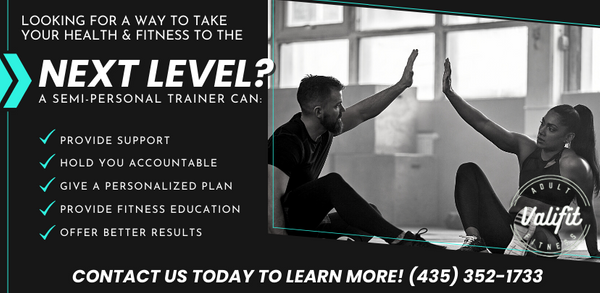 SEMI-PERSONAL FITNESS CLASSES
Get the benefits of personal training without the huge financial commitment with the best fitness trainers in Logan, UT.
Our adult fitness classes are focused on overall health and allow you to follow a workout in a low-pressure, no-stress environment while allowing you to socialize (or not) if you want.
We offer classes every morning at 5:30 AM, 6:30 AM, and Noon. During classes we'll lift weights, work on our core, and get our cardio. Contact us today with any questions.
SEMI-PERSONAL FITNESS PACKAGES
subscribe to our newsletter!